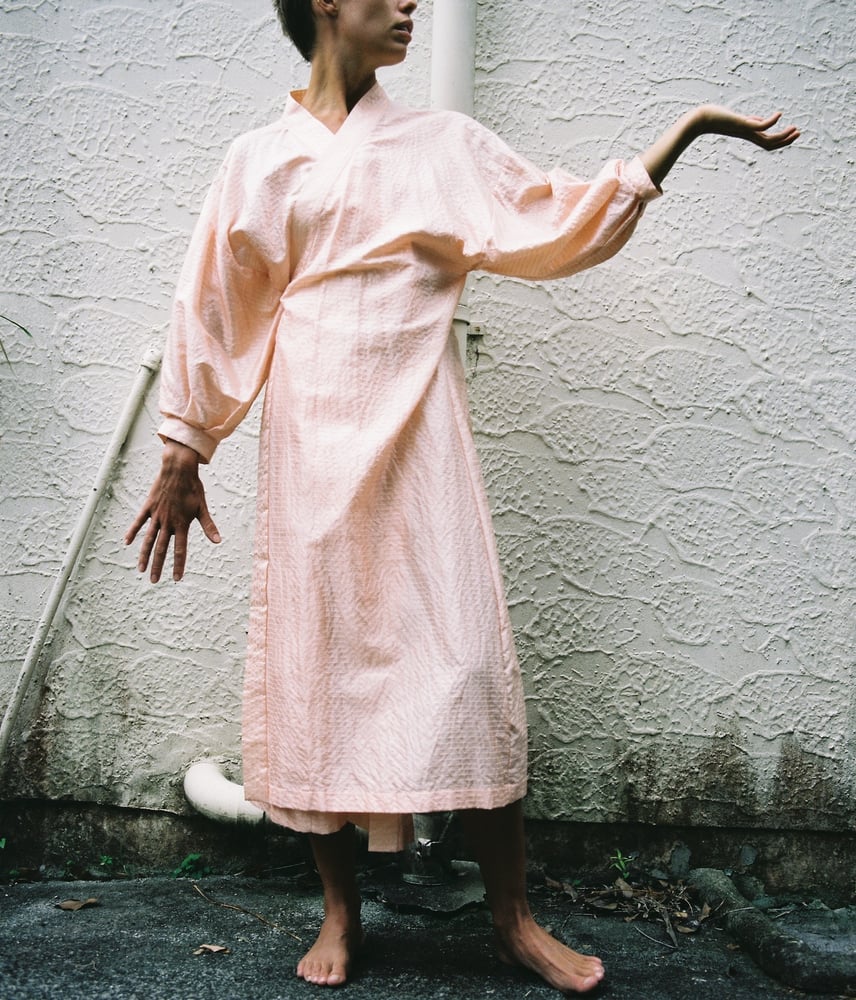 /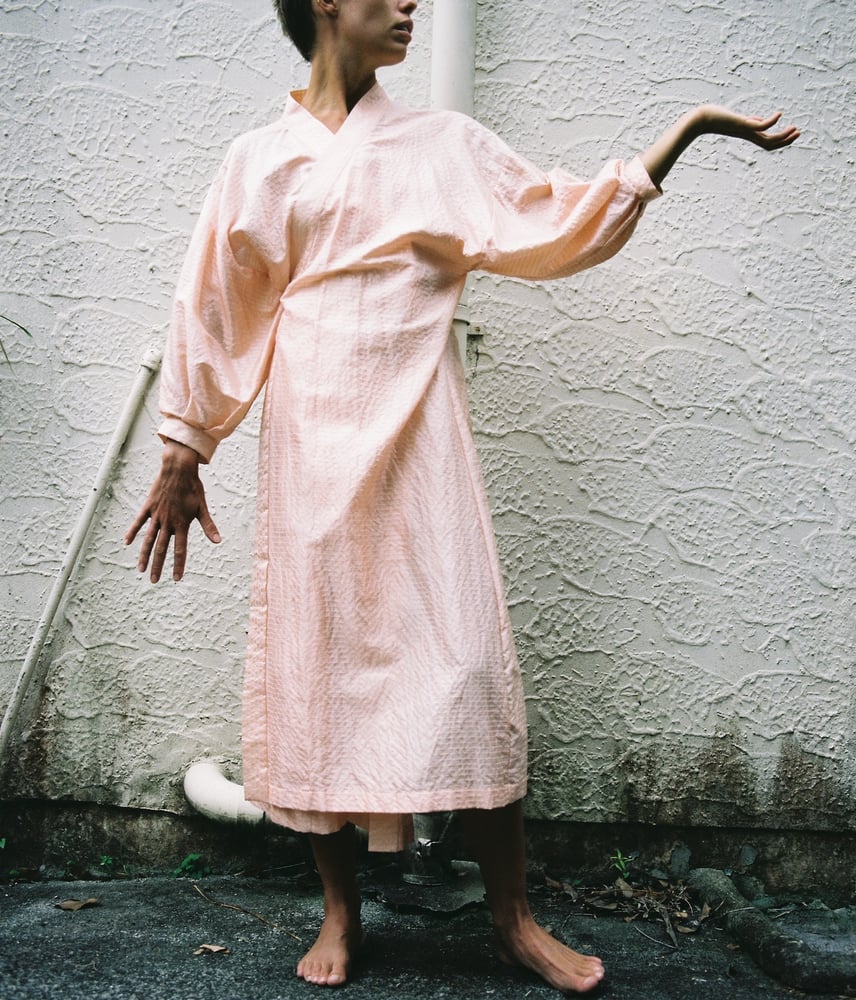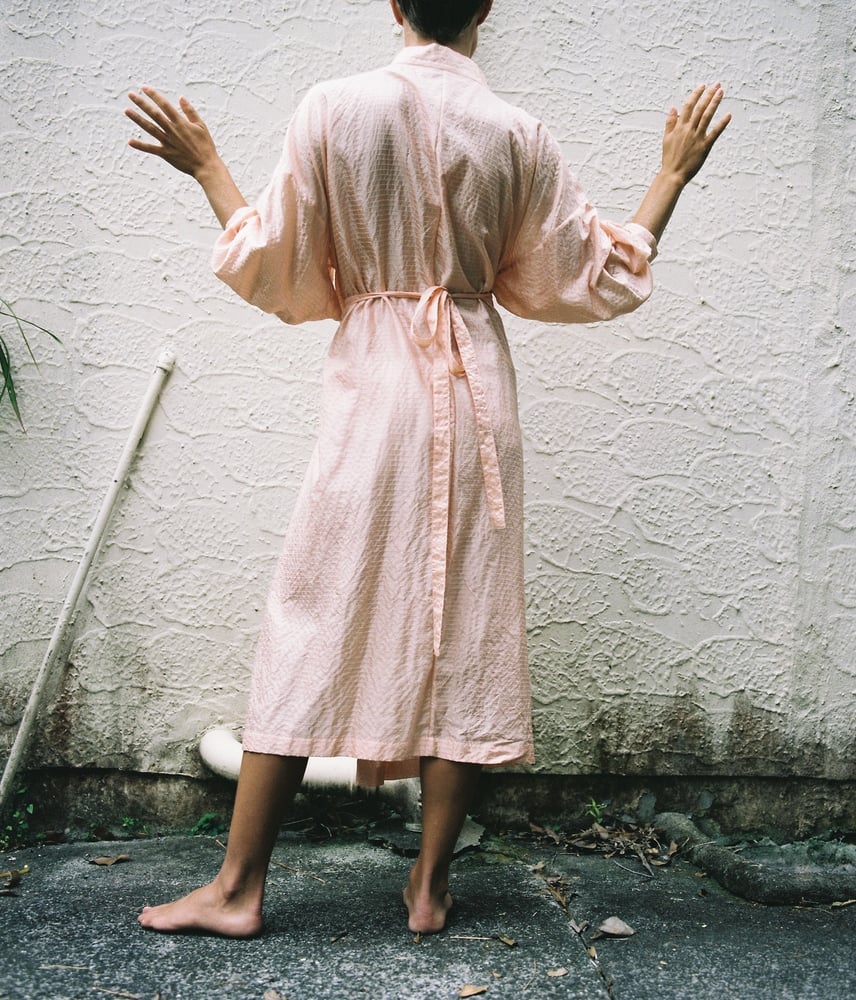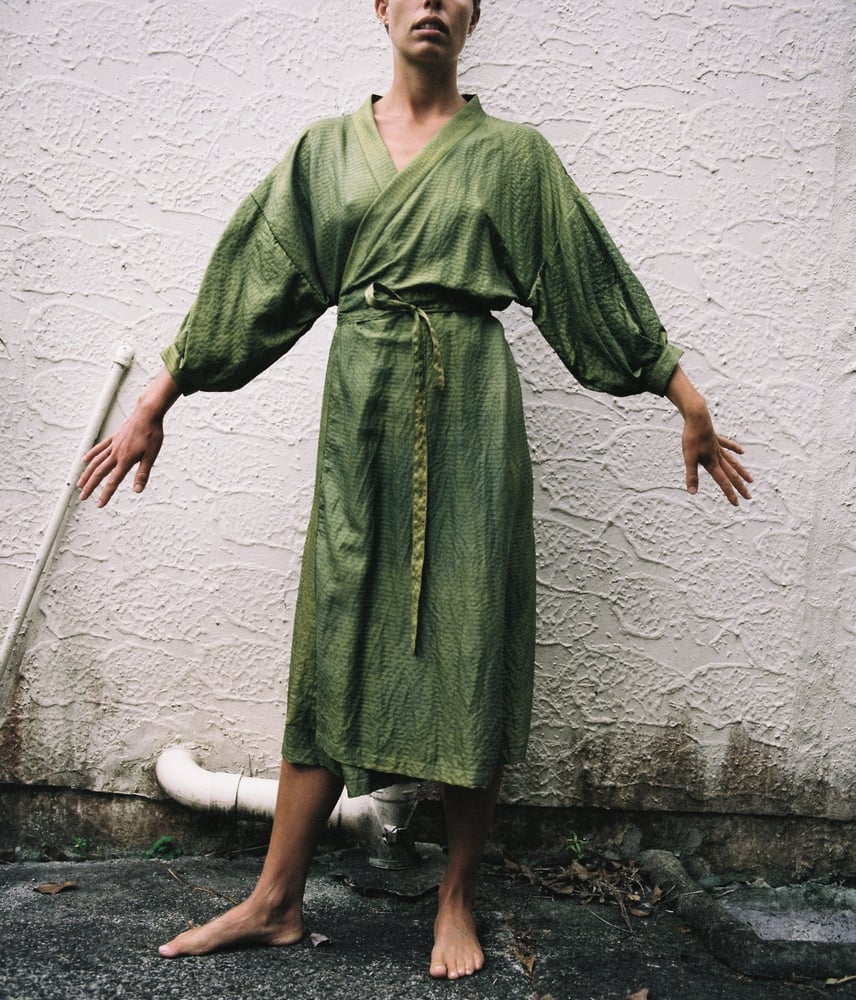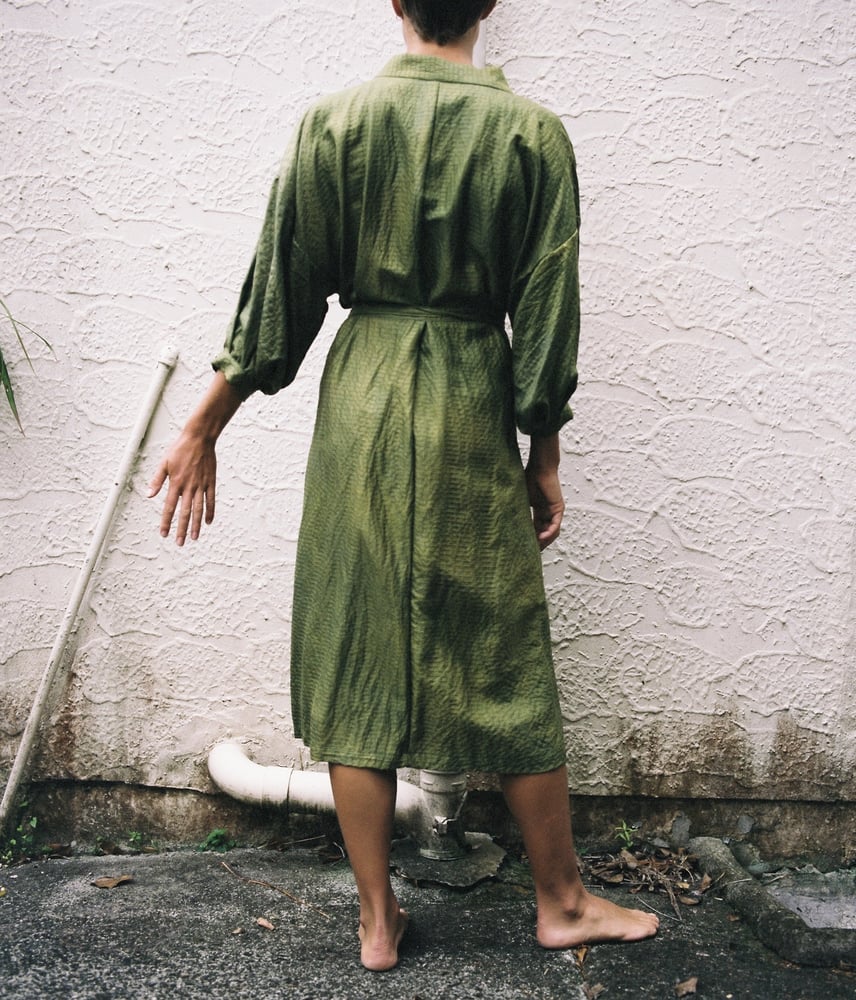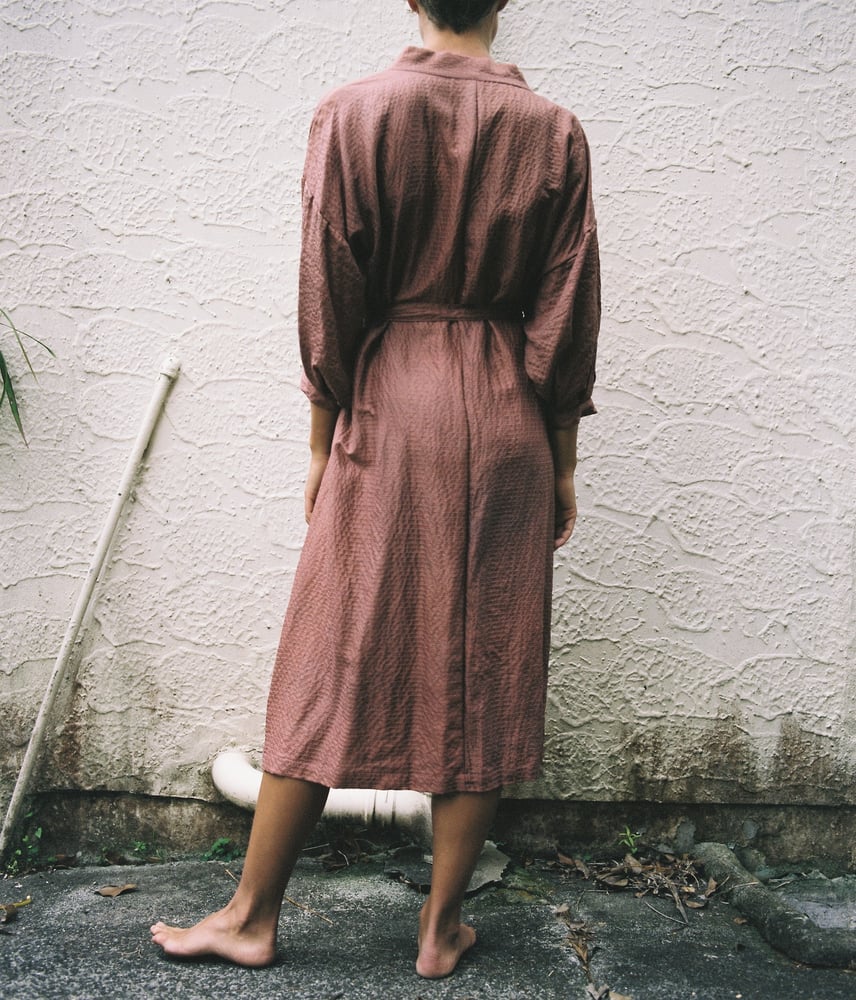 Handwoven Wrap Dress
$450.00 / Sold Out
Light silk dress with cotton stripe. Based off an old kimono. Drop shoulder, cropped sleeves, french seams, can be tied at front or back.
Fabric custom handwoven in India. All hand dyed naturally. Made locally.
Green: Gorse flowers, onion skins & indigo
Purple/Brown: Eucalyptus, logwood, cochineal & indigo
Blue: Indigo
Peach: Naturally dyed by the handweavers
*Please note that the colours are slightly more vibrant (in a good way) in real life. These photos were taken in light rain.*
Main: 100% Silk
Stipe: 100% Cotton
Gentle handwash, no soaking, air dry in shade.